So, the time has finally arrived when you have to say goodbye to the stains and marks that are created on your carpet. You might know that carpet is one of the most essential parts of our house that not only increase the aesthetics but at the same time keep all the floors warm. However, when you arrange a get-together party at your place and invite many of your friends then it's quite natural that someone spill food or drinks over the carpet. And it will bring you tension and headache as well. But here, carpet cleaning comes into play. When you hire professional carpet cleaners you can expect a complete cleaning of your all carpets.
There are some spots and stains that are nasty and not easy to clean. Stains such as wine and ketchup are some of them. These refuse to go from the carpet easily. In the other hand, if you trying more to get rid of it then you will end up messing it more. In such cases, if you try home remedies then keep in mind that all the cleaning agent should be made in correct proportion. If not then the cleaning will not be up to the mark and leave you unsatisfied as well. However, the fibre of the carpet may also get damaged. But in such cases, if you opt for professional services then they will use the cleaning solution made specifically for the rug.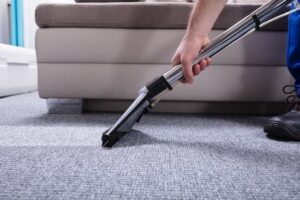 As they have experience in this field for many years they know how much amount needs to be used, how long the solutions need to be left of the carpet and how many time washing should be done for a perfect cleaning. Once they have completed all the procedures you can see that all the stains and spots vanish as well as the colour remains intact as previous. Not only that, the carpets look like a new one and the material becomes soft also. This will definitely increase the longevity of the carpets and maintain good health as well.
Over time, dust, allergens and dirt accumulate in the rugs and get embedded within the fibre which is not easy to clean if you don't know special techniques. But at that time if you hire professionals then they use several methods including hot water extraction to effectively remove such dust particles from the rugs permanently.
Hot water extraction is one of the most effective methods that is used by most of the cleaning companies. At home, it is not possible to wash and brush your carpet using hot steam. Most of us even don't have the required equipment and don't know the technique as well. But if you hire professional carpet cleaning services then you don't have to worry about all these matters. They have the latest, state-of-the-art hot steam carpet cleaning equipment. As such, they can clean the material in less time, with the lesser hassle and with more accuracy and finesse. Apart from that, it will save more time of yours especially if you are leading a busy schedule and contributes to a healthier environment.
So, if you think that just vacuuming the carpet can remove the dust then it's nothing but a misconception. Only vacuuming will remove the surface dirt and all the debris will stay there until you hire professional carpet cleaning services available. And if you ignore it for many years then this will cause excess wearing on fibres and start to deteriorate faster as well. Hence, it is suggested to go ahead and hire experts without any delay. You will get a good result for sure.
For more information you can call us 01623 362 125 or email us [email protected] or visit our website www.cleancarpetsmansfield.co.uk.